Welcome to Fortress Militaria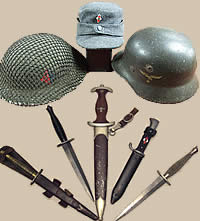 We offer a wide range of Collectable WW1 and WW2 Axis and Allied militaria : Uniforms, Headgear, Field/Personal equipment, Weapons and military collectables etc.
In addition you may well find the odd item from an earlier or later period.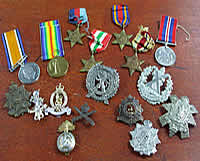 All our offerings are of the period described and we offer a money back guarantee. We also operate a layaway plan, see terms for details.
All our items are offered as collectors pieces and the ideas or political regimes involved are not supported in any way